Dharma Teachers of Insight Meditation Society - Retreat Center
Christiane Wolf


Christiane is a mindfulness, Vipassana and MBSR teacher. Her focus is on the intersection of traditional Vipassana and secular mindfulness. She is a co-guiding teacher of Insight LA and is currently in teacher training with Jack Kornfield et al.
Christina Feldman


What I teach is a reflection of the constantly changing nature of my own practice. When I give a talk it is not a set agenda, but something that I've been reflecting about. The talks tend to be in rhythm with my own practice.


Christopher Titmuss


My engagement in teaching the dharma, to point to a free and liberated life, has remained the same since the first day I started. It is my unwavering commitment to inspire people that such a life is accessible to us all, here and now. This is what sustains me and gives me enthusiasm.


Corrado Pensa


Corrado Pensa teaches insight meditation in Italy and the US. Since 1987 he has been the guiding teacher of the Association for Mindfulness Meditation in Rome. He is also a professor of Eastern Philosophy at the University of Rome and a former psychotherapist.
DaRa Williams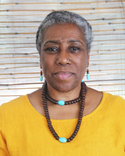 DaRa Williams is a trainer, meditation teacher and psychotherapist. DaRa has been a meditator for the past 25 years and is a practitioner of both Vipassana and Ascension meditation. She is a graduate of the Spirit Rock/Insight Meditation Society Teacher Training Program and is a Guiding Teacher at IMS. She is the Program Manager and a core teacher in the current IMS Teacher Training. DaRa has been a clinician and administrator in the field of Mental Health for over 25 years and currently maintains a private practice in Manhattan. She is a certified trainer and practitioner of Indigenous Focusing-Oriented Therapy and Complex Trauma. DaRa integrates these skills, understandings, wisdom traditions and worldviews in her intention for contributing to the ending of suffering for all beings. "It is my belief that vipassana meditation and the dharma are ideal for transforming suffering, particularly the trauma of oppression and its many vicissitudes-where the chains around our minds and hearts can be broken and dissolved. Awareness and wisdom become the vehicle for freedom and transforming lives."
Darine Monroy


Darine Monroy has been a student of Michele McDonald and Steven Smith since 2011. She has taught for Mindful Schools and has completed the Hakomi Comprehensive Training. Darine was born and raised in Mexico, and meditation retreats have been among the most meaningful experiences of her life.
Dawn Scott


Dawn Scott has been practicing insight meditation since 2008, is a Diamond Heart practitioner, and currently serves as the Family Program Coordinator at Spirit Rock Meditation Center. She teaches teen retreats at Inward Bound Mindfulness Education (iBme) and is a participant in the 2017-2021 IMS Teacher Training Program.
Deborah Ratner Helzer


Deborah Ratner Helzer has practiced with Western and Asian teachers in the Theravada tradition since 1995, including a year as a nun in Burma. She has been teaching in the Washington, DC area and assisting with retreats around the country since 2001.
Debra Chamberlin-Taylor


Debra Chamberlin-Taylor is a teacher at Spirit Rock Meditation Center. She has been meditating since 1973 and has led retreats that combine spiritual and psychological growth since 1978. In addition to practicing Vipassana, she has been influenced by Dzogchen, Diamond Heart, and devotional practices. More recently she has become a certified teacher of Wisdom Healing Qigong, finding Qigong and mindfulness used together to be the most healing and transformative practice in her long spiritual journey. A psychotherapist, she also leads workshops on embodiment of awareness and love in relationships and in our diverse world.